---
To "Read More" Please click on the 'V' symbol
---
James F. Hejduk, Chapter Dean and EC Member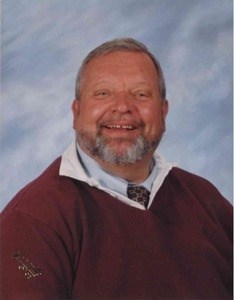 James Hejduk, former Director of Music at Belmont Hill School and Organist-Choirmaster of The Congregational Church in Needham, MA, passed away on September 18, 2023 at his home in Lincoln, Nebraska. A native of Madison, OH, Hejduk held degrees from Westminster Choir College, Princeton, NJ, and Indiana University in Bloomington. He was awarded a succession of Rockefeller Grants for post-graduate studies in choral conducting at the Oberlin College Conservatory and the Aspen Choral Institute where he also sang in its Chamber Choir. He was the first musician awarded a Klingenstein Fellowship at Columbia University where he studied the organ and developed an inter-disciplinary curriculum focused on J. S. Bach, and studied choral conducting in Cambridge, England and organ in Paris with Marcel Dupre. Hejduk's teaching career began at The Millbrook School in New York State in 1968. He began his 15-year tenure as Director of Choral Music and Chapel Organist at Milton Academy in 1971, followed by 12 years at the University of Nebraska-Lincoln from 1986-1998 where he was Associate Professor of Music. Returning to the Boston area in 1998, he joined the faculty at Belmont Hill School and resumed his position at the Needham Congregational Church that he had held from 1974-1986. Hejduk began playing church services as a 9th grader in 1958 in his hometown and subsequently served churches in Newark, NJ, Bloomington, IN, Lincoln, NE, & New York City before arriving in Massachusetts. Mr. Hejduk was a Past-Dean of the Boston Chapter of the American Guild of Organists and twice served on its Executive Committee.
He was a Past-President of the Nebraska Choral Directors Association and served the Massachusetts ACDA as Repertoire and Standards Chair for Music and Worship. He had also served a term as a member of the Choral Panel of the National Endowment for the Arts. Hejduk sang four seasons with the Robert Shaw Festival Chorus at Carnegie Hall and prepared the Beethoven 9th Symphony for Shaw for the dedication of the Lied Center for the Performing Arts at UN-L. With his choirs from Milton, Nebraska, and Belmont Hill, Hejduk toured Romania (three times), the Czech Republic, Latvia, England, Italy, as well as Quebec and New York City. His University Singers from UN-L were invited to perform at several ACDA and MENC conventions. Locally, he played organ recitals at Needham, Milton Academy, Memorial Church at Harvard University, Trinity Church, Old West Church, and The Brooks School. After returning to Lincoln to retire, Hejduk maintained a busy life largely centered on music. He served two terms as Sub-Dean of the Lincoln Chapter of the American Guild of Organists and followed that with a 3-year stint on its Executive Board. He also made semi-annual trips to Princeton, NJ where he served a 6-year term on the Alumni Council of Westminster Choir College. He was also the Class Agent and fund-raiser for WCC's Class of '66. Jim was the organist for many years at Lincoln's First Church of Christ Scientist and continued to attend conferences, symposia, and conventions allied to choral and organ music. He traveled twice to Brazil and was a frequent visitor to Ft. Lauderdale, FL. An avid classical concertgoer and patron of arts, he had subscriptions to and supported Lincoln s Symphony Orchestra, The Lied Center, Abendmusik, and the Lincoln Organ Showcase on whose Board he served as a Co-Chair. He particularly enjoyed the Metropolitan Opera HD productions at The Mary Riepma RossMedia Arts Center as well as UN-L Opera productions, being a Friend of both.
---
John G. Dunn, FAGO, ChM
John G. Dunn, FAGO, ChM, died peacefully at his home in Watertown on Saturday, December 17, at the age of 79. A graduate of Harvard College and Boston University, John Dunn studied organ with Theodore Marier, George Faxon, and Max Miller. For many, John's name is synonymous with St. Paul's Church in Cambridge, where he worked in one capacity or another from 1960 until 2010. In 1963, upon the founding of St. Paul's Choir School, John joined the faculty where he taught math, music theory, piano, recorder, and organ. He also served as Assistant Music Director and Organist under the school's founder, Dr. Theodore Marier. In 1974, John became Principal of the Boston Archdiocesan Choir School and in 1986, upon the retirement of Dr. Marier, John became the Choir School's second Music Director, a position he held concurrent with his duties as Principal. In 1998, he became Headmaster-Music Director. He retired from St. Paul's after fifty years of dedicated service in 2010 and was named Headmaster-Music Director Emeritus.
An active member of the Boston AGO for many years, John earned the Fellowship and Choir Master diplomas of the Guild and served the Boston Chapter in numerous capacities. He was an ardent supporter of the Boston AGO's Young Organists Initiative and always encouraged his young organ students to apply for scholarships, attend Pipe Organ Encounters, and to take AGO certification exams. In retirement, John served on the Executive Committee of the Boston AGO and substituted as organist in churches throughout the Boston area. John was also a skilled hymn writer. Most of his hymn texts were written specifically for Theodore Marier's hymnal, Hymns, Psalms, and Spiritual Canticles(1974, 1983). Many of these hymns have found their way into various Christian hymnals throughout the English-speaking world. Immediately prior to his death, John, in collaboration with Choir School alumnus Paul Murray, completed a revision of Marier's signature psalmody to conform to the new liturgical texts that have been implemented in the Catholic Church since the psalms were published in Dr. Marier's hymnal.
As an organist, John was a gifted service player and accompanist. He was an active recitalist and performed throughout New England, including performances at Methuen Memorial Music Hall, Trinity Church, Boston, Mechanics Hall, Harvard's Memorial Church and the Busch-Reisinger Museum.
During John's years as Music Director, the Choir School, under the title "Boston Boy Choir", toured in Chicago, Montreal, Rome, and Washington, produced several recordings, collaborated with the Boston Symphony Orchestra at Tanglewood, the Boston Pops at Symphony Hall, and sang at countless concerts, weddings, and funerals throughout the Archdiocese of Boston, including the nationally televised funerals of the late Speaker of the House, Tip O'Neill and Rose Fitzgerald Kennedy, matriarch of the Kennedy Family. Under John's direction, the choir also sang regularly for the AGO, including during the 1990 National Convention for a Sung Mass at St. Paul's. While self-described as working "full-time, overtime, and all-the-time".
John enjoyed traveling, cooking, and swimming in his spare time. He will be greatly missed by his family, friends, and his many students.
Brother Paul Murray, Cong. Orat.
Choir School, Class of 1996
---
Charles (Chuck) Willie
Charles (Chuck) Willie, Mary Sue's husband, passed away on January 11, 2022. To read a tribute to his life and work, please click here.
Chuck was often at BAGO Chapter events, especially dinners, with Mary Sue, so many of us long-time members would have known about him, if not known him personally.
---
Edith Ho
We are saddened to learn of the passing of Edith Ho, Organist and Choirmaster of The Church of the Advent (1997-2007) on July 30, 2021. Requiem Services for Edith will be conducted on September 11, 2021 at 11:00AM at The Church of the Advent. Details will be in our Chapter Newsletter and on Facebook.
Edith Ho, 88 years old, date of death July 30, 2021 (born August 16, 1932) has died of natural causes. Born in China and raised in Hong Kong and Singapore, she received the Bachelor and Master of Music degrees in organ performance under Arthur Howes at the Peabody Conservatory in Baltimore, Maryland. She undertook further organ studies in Germany with Heinz Wunderlich and Helmut Walcha, and choral conducting in California with Sir David Willcocks. In 1994 she received the Doctor of Music degree, honoris causa, from Nashotah Theological Seminary in Wisconsin. Just before she retired in 2007, she was given the Distinguished Alumni Award by the Peabody Conservatory.
She held teaching positions at the Peabody Conservatory, Gettysburg College, and Dickinson College. As a concert artist she performed on both sides of the Atlantic.
After holding church positions in Baltimore and New Haven, she enjoyed a 30-year tenure at The Church of the Advent (Episcopal), Boston. At the Advent she had an all-professional choir of 18 singers who performed a choral Mass setting and two anthems besides a body of chants each Sunday, specializing in Renaissance polyphony. But her repertoire was truly catholic in scope in that it included Gregorian chant, Medieval and Renaissance polyphony, Baroque and Classical music with a professional orchestra, the 19th- and 20th-century Anglican music, and world premieres.
During her tenure at the Advent, she and the Advent Choir produced 13 commercial recordings, mostly of rarely heard Renaissance composers, to critical acclaim. Her music has been broadcast on BBC Radio 3 and WGBH.
She was a member of the American Guild of Organists and the Association of Anglican Musicians.
For 18 very happy years she was married to Paul Van Ocken of Belgium until his passing in 1990. She is survived by a sister, several nieces and nephews as well as great nieces and nephews. A Requiem Mass, to which the public is invited, will be held at The Church of the Advent, 30 Brimmer St, Boston, on Saturday September 11, at 11:00 AM. May her soul and the souls of all the faithful departed, through the mercy of God, rest in peace.
To read the tributes from Chapter Members Mark Dwyer, Ross Wood, and Katelyn Emerson, click here
---
Those who passed during the 2020-2021 Program Year
Chapter Members offered memories of these colleagues at our Chapter Annual Meeting on June 7, 2021. To hear that recording, click here.
---
Charles Page
We were saddened to learn that our dear friend Charles Page passed away Monday morning (November 30, 2020) – please keep him, his family, his friends and his loving husband, Malcolm, in your prayers. He was a former member of Worcester AGO, and substituted for many of us through the years. Charles made our world a better place.
The following tribute appeared in the December 1, 2020 edition of The Republican newspaper. It was written by Clifton "Jerry" Noble, Jr. who has been the classical music critic for The Republican for more than two decades. As a composer, he has written for clients nationwide, ranging from the Bella Voce Women's Ensemble in Reno, Nev., to the Canticle Singers of Baltimore. This tribute is reprinted here with permission.
SPRINGFIELD — Former Old First Church Music Director Charles E. Page passed away Monday (November 30, 2020) at the age of 83 in Naples, Florida.
As is so often the case in today's world, it was social media that bore the sad news, and very quickly a number of former students, choir members, colleagues and friends responded with sincere sweetness, including one assertion that Page now had "…the best choir you could ever have – the Choir of Angels."
Serving Old First Church for 45 years as organist and choirmaster was only a fraction of the musical presence Page enjoyed in Greater Springfield before retiring in 2005. He was also a professor of music at Bay Path College, a performing member (and long-time artistic advisor) of the Tuesday Morning Music Club, director of Music At First chamber music series, and former dean of the Springfield Chapter of the American Guild of organists.
Page grew up in St. Johnsbury, VT, playing organ in an Episcopal church to earn spending money. Given his own choice, Page once said he would have gone on immediately in music, but his parents, ever practical, encouraged him to go into business.
Following graduation from Boston University with a degree in business administration and marketing, Page went to work for Aetna Life & Casualty Co. in Springfield. Aetna's offices were a block from Old First Church, and Page happened to hear that the church's minister of music was leaving.
He wandered by Old First Church one day to ask if they had any interest in an interim organist, scheduled an audition, and within a month accepted a full-time post that he would occupy for nearly half a century.
Music had firmly supplanted business in his life, so Page abandoned insurance and returned to graduate school at Yale University, where he studied organ with Charles Krigbaum and won the Woods-Chandler Award for Outstanding Scholarship in Organ Performance. At Yale, Page also conducted the Apollo Glee Club.
Following graduation with a Master of Music degree, he received a Fulbright Scholarship, took a leave of absence from Old First Church, and traveled to Europe to study with the Dutch concert organist and composer Piet Kee in Amsterdam. During that magical year, he practiced on world-famous organs, attended regular performances at the Concertgebouw, and traveled to Berlin, London, and other European capitals.
It was an extraordinary opportunity. Page played the organ at Notre Dame Cathedral in Paris, skied the Swiss Alps, visited St. Paul's Cathedral in London, spent Easter in Rome, and reveled in a week of evensong and choral seminars at Kings College in Cambridge, UK.
Back in Springfield in 1983, Page invited German organist Gunther Kaunzinger to give a recital at Old First Church. His university-earned marketing skills served him well. The concert was such a success that the Music At First Chamber Music Series was born, and blossomed into seasons of sanctuary-filling events featuring musicians of local, national and international acclaim in concerts presented free of charge to large, appreciative Sunday afternoon audiences.
Page made his mark at Bay Path University as well, teaching music, conducting ensembles, and directing musical theater there for several years. The Page Singers, named in his honor, are a group of select vocalists auditioned from the Bay Path Chorale each fall and spring.
Following his retirement from Old First Church, Page's musical activities seemed to actually escalate! As he traveled across the U.S., he wrote enthusiastically to friends and colleagues about concerts that amazed and excited his eclectic musical taste. Whenever he returned to Springfield, he attended concerts by the Springfield Symphony Orchestra, the Tuesday Morning Music Club, and other organizations, always ready with a supportive word and a discerning comment to share.
For a short time, Page even came briefly out of retirement to serve as interim Director of Music and Organist at Christ Church Cathedral in Springfield, until Todd Beckham's arrival in the post in late 2019.
Charles Page will be heartily missed and warmly remembered by a host of musicians, parishioners, teachers, students – he touched numerous lives with his kind heart, keen mind, and consummate musicianship.
---
Florence Dunn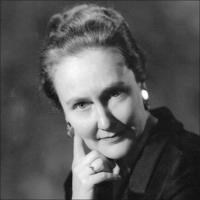 Musician Florence Alice Dunn, 98, of Boston, died peacefully on October 12 at Sherrill House in Boston. Miss Dunn was born in North Adams, MA, on May 20, 1922, the daughter of Harland and Alice Oakes Dunn. She is survived by two nieces, Catherine Ann Rose of Albuquerque, and Rosalie Dunn and her partner Pamela Meistrich of Stratford, CT. She was predeceased by her brother Robert Dunn and his wife Lillian of Albuquerque and her brother Richard Dunn of San Francisco. Miss Dunn, who was universally known as "Flossie," grew up in Williamstown and graduated from Williamstown High School in 1940. After receiving an Associate's degree from Larson Junior College in New Haven, she earned her Bachelor's and Master's degrees from the New England Conservatory in Boston. While at NEC, she was appointed Dean of Women and Resident Head. Later she received the NEC Alumni Award and was recognized for distinguished service by the NEC Alumni Association. In the 1920s and 1930s, Flossie's father was the poultry manager for Mount Hope Farm, a 1400-acre experimental farm in Williamstown founded by Mrs. Alta Prentice, who was the third daughter of John D. Rockefeller. The Prentices lived in a 72-room summer home, and the Dunns lived in a converted schoolhouse on the property. Mrs. Prentice's chauffeur attended the Second Congregational Church in Williamstown, and when she learned from him that the church had lost its organist, she made sure that Flossie, then 12 years old, was hired for the job. Six years later, when Flossie was admitted to college but could not afford to go, Mrs. Prentice went to her desk and tallied up all the hours that Flossie had played the organ for Sunday services, weddings, and funerals. It turned out that Flossie's "back wages" totaled the amount of tuition and fees for four years of college. Mrs. Prentice wrote the check. Flossie had a storied musical career as a teacher, pianist, organist, singer, and music director. She taught at the Emma Willard School in Troy, NY, and for 21 years she was a talented and beloved elementary music teacher for the Brookline Public Schools. Concurrent to that Flossie was a respected member of the faculty of the Berkshire Music Center in Lenox, MA, for 12 years. She was a sought-after accompanist on piano and organ and singer in a multitude of auditioned choruses in MA, NY, and CT. Flossie played the piano and organ for many musical groups, including the Troy Vocal Society, the New England Conservatory Chorus, Chorus pro Musica, and the Boston Cecilia. She was the organist for the Second Congregational Church in Williamstown, for Tabor Lutheran Church in Branford, CT, for the Humphrey Street Congregational Church in New Haven, for the First Baptist Church in Troy, for the Newton Highlands Congregational Church, and for Faith Lutheran Church in Cambridge. For many years, she was assistant organist at Trinity Church in Copley Square in Boston, where she was also director of the Canterbury Chorus. She also served as accompanist for the Coolidge Corner Community Chorus in Brookline. Flossie was also active as a singer, first with the Bach Choir (later known as the Berkshire Chorus) and then with the choirs at Old South Church, the Church of the Advent, and St. Paul's Cathedral, all in Boston. She sang with Chorus pro Musica and with the Boston Cecilia, with which she toured northern France in 1953. She participated in concerts with the Boston Symphony Orchestra and performed with the Arthur Fiedler Chorus and the Tanglewood Chorus, the latter for 13 seasons. Flossie enjoyed a 60-year-long association, first as accompanist and then as music director, with the Apollo Club of Boston, a men's chorus founded in 1871. In 2015, she became the group's Conductor Emerita. Flossie enriched the lives of thousands of schoolchildren, friends, colleagues, and audience members over the course of her long life. Her positive outlook and the energy that she infused into any gathering could be summed up in her own assessment of her life: "I'm living the dream!" In 1997, she received the Lifetime Achievement Award from Choral Arts New England, an organization that provides resources to encourage choral excellence in New England. She was a loyal member of the College Club of Boston and the Daughters of the American Revolution. A Memorial Service will take place at a future date. To add to an online book of memories, please visit www.flynndagnolifuneralhomes.com Donations may be made to the Apollo Club of Boston, c/o Gerald Hamilton, 12 Antrim Street, East Boston, MA 02128 geraldjh@comcast.net or to the New England Conservatory, 290 Huntington Avenue, Boston, MA 02115 necmusic.edu/give
---
Scott Kent
Scott Kent passed away October 23, 2020 in Massachusetts after a long illness. He was born in 1943 and is survived by his wife of 47 years, Marcia, and his daughter Julie Anderson Kent. Scott was a recording pioneer in the Boston area. He attended Clark University and Worcester Polytechnic Institute and became an adjunct professor at the University of Massachusetts Lowell in the Recording Technology Degree program. Scott began his career recording concerts in 1968, recording the Bach cantatas at Emmanuel Church, Boston, and the concert series for the Brookline Library and various musicians in the Boston area. He recorded and produced performances for the Organ Historical Society Convention, the Merrimack Valley Symphony Orchestra, Northeastern Records, and the summer organ concerts at the Portland City Hall. He also recorded all the Methuen Music Hall's summer concerts from 1976 to 2017. For nearly 30 years, Scott recorded the recitals at Holy Cross Cathedral, Boston; when there was a program by several organists, he would give each a copy of the recording. The 2020 Cathedral Organ Benefit Recital was dedicated to Scott's memory.
Although he recorded music of all kinds around the Boston area, his favorite instrument was the organ. Scott was also an expert repair person for the Revox brand reel-to-reel recorders and a pioneer in a method of restoring premium back-coated recording tapes used in the 1980's. He was called "the person with the golden ear" as he could hear defects in sound recordings that others did not. Scott recorded many professional musicians in special sessions and sold through the BKM/AFKA label. He recorded and produced over 300 records, cassettes and CDs. Scott was elected to be one of the eight Honorary Members of the Boston Chapter, AGO.
To read the article in the "Boston Music Intelligencer"
click here
Remembrances:
From Ray Cornils:
When I moved to Boston in the 1970's I noticed that at nearly every organ concert I attended a tall, thin, bearded man was quietly sitting near recording equipment. When I became Portland's Municipal Organist in 1990, that same man, Scott Kent, was recording the programs of the Kotzschmar Summer Series at the invitation of my predecessor, Earl Miller. Over the decades during which Scott faithfully recorded concerts at City Hall I came to know and respect his work.
Scott was a quiet, hardworking man who had a fine ear and a wry sense of humor. His years of attending concerts was evident in his knowledge of the literature and his appreciation for artistry. When assembling a season sampler, he had a great sense of program flow and variety. He obviously kept good notes, as he always knew what pieces had been played in previous years or appeared in former samplers.
His affection for the organ and dedication to the artistry of our profession had a lasting impact on the organ world. He has captured generations of musicians plying their craft. We, throughout New England, celebrate his life, and are thankful for the joy and pleasure his being among us has brought.
From Barbara Owen:
All of us on the Methuen Memorial Music Hall (MMMH) trustee board loved Scott. He was always there early to set up his equipment, and after recording for us for so many years, he knew the exact floor spot and mic height to best capture our organ. We paid him, of course, but it was well below what anyone else of his caliber would charge, and he never raised it over the many years. He always made two copies, one for the artist and one for our archives. Richard Ouellette, who is our Secretary, has also taken up the task of organizing all our archival material, and might give you an idea of how many of his tapes, cassettes and CDs we have. After the program, as he was packing up, we often stopped to chat with him.
Scott also recorded the recitals at Holy Cross for many years, and when there was a program played by several organists, he would give each a special copy of their own performance. There is probably a collection of his recordings there too. Scott recorded music of all kinds and all over the Boston area, but I think his favorite instrument was the organ.
After his first stroke, we all wished him well and hoped for his recovery, but sadly it never happened, and we were told that it was another stroke that ended his life. He will be missed by many.
From Martin Steinmetz:
I knew Scott and worked with him on various projects. He recorded all of the Methuen Music Hall summer recitals. I would ask him to provide me with copies of a few of these recordings for broadcast on the Chapter's radio program on WCRB; which he always graciously provided.
He was an expert repair person for the Revox brand reel-to-reel tape recorders which were used by the Boston Chapter and other professionals. I would often bring our unit to his house in Wilmington where he would make adjustments or fix if broken.
He was one of the pioneers of a method of restoring the premium back-coated recording tapes sold and used in the 1980s. This type of tape was found to disintegrate and not play after a few years. His method involved heating the tape to a specific temperature to be able to play it only once tin order or transfer the music to a good recording device. This method is used by research libraries to be able to play certain old tapes. Scott was also called the person with a golden ear, as he could hear defects in sound recordings that other did not.
Scott recorded many professional musicians in special sessions to have LP or CD recordings made and sold through his AFKA record label. There are about 30 recordings presently listed on this label.
Scott was elected to be one of the 8 Honorary Members of the Boston Chapter, AGO.
From Leo Abbott:
We had presented our Cathedral Organ Benefit Recital on Sunday, Oct. 25, 2020 as a memorial to Scott Kent because of his nearly 30 years of recording at the Cathedral.
From Richard Ouellette:
I knew Scott well. I just finished taking his recordings in the MMMH Archives and filing them in chronological order by year. He recorded for us from about 1976 to 2017. He did cassette recordings up through about 2003 and CDs after that. I am looking for a way to preserve them for the future. Scott was a pretty serious person normally but did have a sense of humor at times. I was on the road with him on some recording projects. I remember his contracts included lodging and meals. Once somebody served him a vegetarian meal and he modified his contracts from then on to include meat with meals. He needed meat to function right. Scott was a knowledgeable person in many subjects with a great memory at one time. However, most people do not that he had his first stroke many years ago and he lost his memory selectively for the years 1980s and 1990s. He remembered his early years and more recent years but not much in the middle. He had to relearn things that he learned from those lost years. I think he covered it up pretty well. Sometime early in 2018 he had a second stroke and we had to find somebody else to record our concerts. He will be missed by MMMH and many others who he used to record like the Portland Kotzschmar people. I know that there are many reel to reel recordings at MMMH that were recorded in the 1960s and early 1970s (not by Scott) that I would like to preserve. Scott would have been perfect to have done that.
---
Fritz Noack 1935-2021
It is with great sadness that we learned that Fritz Noack passed away yesterday. Fritz founded Noack Organ more than 60 years ago as a young German immigrant to the US. At its helm he became one of the leading figures of the organ revival movement that influenced the American organ building scene during the second half of the 20th century. The 160 instruments built under his direction can be found as close as the workshop's town of Georgetown Massachusetts to as far away as Japan. Fritz retired from full time organ building at the age 80, but his heart was still very much in it. The Noack team is honored to carry on his legacy and passion for the craft.
1997-2007)