To "Read More" Please click on the 'V' symbol
Mitchell Crawford – Dean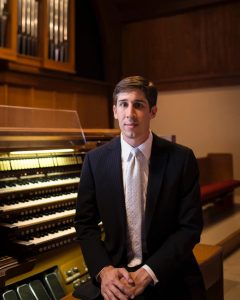 Mitchell Crawford is Minister of Music at Old South Church in Boston. A native of southwest Virginia, he holds degrees from The Juilliard School and Florida State University, where he was awarded a conducting fellowship. As a recitalist, Mitchell has been fortunate to present concerts in many venues along the east coast, including Harvard and Princeton Universities, Alice Tully Hall at Lincoln Center, New York, and numerous churches.
Though his education has primarily been in performance, he is fascinated by the history of music, and has pursued advanced studies in musicology and music theory. He is executor for the musical estate of the late Calvin Hampton, whose music he champions. He served previously on the boards of the Tallahassee, Florida and Fort Worth, Texas chapters of the AGO, where in 2017 he coordinated the region-level RCYO.
Cathy Meyer – SubDean and Programs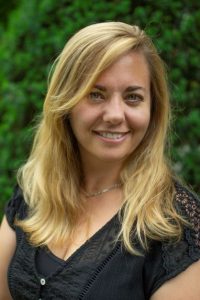 Cathy Meyer is originally from Seattle, where she was raised in a very musical family;by the time she was 16, not only did she have her first church music position but also played trumpet in a professional big band. She earned her BM in Organ Performance from the University of North Texas (studying with Lenora McCroskey and Dale Peters) and MSM from Boston University (studying organ and pedagogy with Peter Sykes and Nancy Granert).
Cathy is the Minister of Music for South Church (UCC) in Andover
and maintains an organ studio. She was recently a featured recitalist at the Methuen Memorial Music Hall and on Pipedreams, and has upcoming performances on both coasts. She is also trained in OrffSchulwerk and serves as the Musical Director for the interfaith One Spirit Foundation, conducting their jazz ensemble. Cathy currently serves the BAGO on the Executive Committee and is a teacher with the YOI. She is interested in helping the BAGO be as inclusive as possible, championing music from diverse composers and performers and seeking out new sources of inspiration.
Joshua T. Lawton – Secretary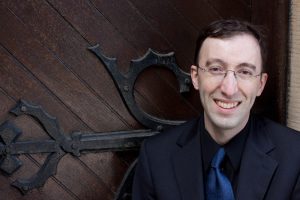 A native of Worcester, Massachusetts, Joshua T. Lawton is Music Director of Trinity Parish of Newton Centre and an accomplished organist, pianist, singer and composer living and working in the Boston area. He undertook organ studies with Edwin Lawrence upon graduating with a degree in English from Williams College, and went on to obtain a Master of Music degree in Organ Performance with Distinction from the Longy School of Music as a student of Peter Sykes.
Daryl Bichel – Treasurer

Daryl Bichel received the BA degree in music from Augustana University in Sioux Falls, South Dakota and holds Master of Music degrees from the New England Conservatory in performance of early music and in organ performance. He has served on the Board of Directors for Blue Heron Renaissance Choir, Capella Clausura and the Old West Organ Society.
Throughout his career he has been an active member of the Boston Chapter of the American Guild of Organists, having served on the Executive Committee in many capacities, and currently is treasurer. His sacred music posts have included Lutheran churches, Episcopal parishes, an Episcopal cathedral and an Episcopal monastic community."]
Daryl is very interested in singing and the choral art, and sang for many years with the choir of men and boys at The Parish of All Saints – Ashmont in Dorchester. He currently sings for Night Song and with The Seraphim Singers, serving as President of the Board of Directors. He also has an active career as a substitute church musician, which sometimes involves working with choirs.
Jeffrey Mills, Registrar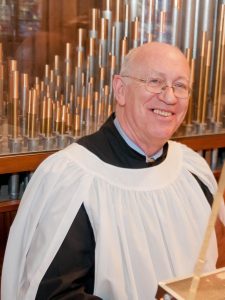 Jeffrey Mills joins our Executive Committee in the role of Registrar and Member-at-Large. Jeffrey has exercised leadership in music ministries at Saint Peter's Church in Cambridge, the Parish of Saint John the Evangelist on Bowdoin Street, Boston, All Saints Ashmont, and at Grace Church, Newton. In addition, is also a trainer and mentor of Eucharistic Visitors for the Diocese of Massachusetts, and a Mentor in the Education for Ministry (EfM) program. Jeffrey studied at Indiana University at Bloomington, where he received the B.Mus. in Organ and Church Music. He is also a bivocational music director, serving simultaneously in public service as Assistant Executive Director of the Board of Registration in Dentistry for the Executive Office of Health and Human Services in Massachusetts. He solves crossword puzzles with a pen and enjoys bicycling as well.
Members – at – Large
Class of 2024
Don Hodgkins
Christine Hogan
Jonathan Wessler
Class of 2026
Sean Glennon
Andrew Scanlon
Brett Johnson, Chaplain+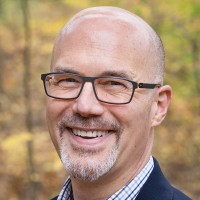 The Reverend Brett R. Johnson serves in our chapter's honorary role of Chaplain. Afer over thirty years as a professional musician and voice teacher, he followed God's calling to chaplaincy (training and serving at Holy Family Hospital) and ordination. He is an ordained Episcopal priest and is currently serving as interim Associate Rector at Christ Church in Andover, MA, during the sabbatical of its rector. His passion is for supporting others to discover their fully flourishing as unique creations of God.
+ Appointed by the Executive Committee