To "Read More" Please click on the 'V' symbol
---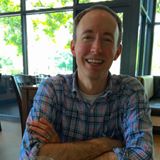 Jeremy Bruns – Dean

Jeremy S. Bruns is the Associate Organist & Choirmaster at The Church of the Advent in Boston MA. He also serves as an assisting organist at St. Mark's Episcopal School in Southborough MA.
Mr. Bruns has previously served as Organist & Master of Choristers at The Parish of All Saints-Ashmont (2001-2004), and served three years as Associate Organist of Saint Thomas Church Fifth Avenue in Manhattan, where he worked with the late John Scott and the Saint Thomas Choir of Men and Boys. He has also served as a Visiting Assistant Professor in the School of Music at Stephen F. Austin State University in Nacogdoches TX. Mr. Bruns has been featured on the nationally syndicated radio show Pipedreams and has accompanied the Saint Thomas Choir for regular broadcasts on BBC Radio, as well as recordings on the Pro Organo label. He has also been featured at the Piccolo Spoleto Festival in Charleston SC, and has performed numerous recitals with engagements including St. Paul's Cathedral and Westminster Abbey in London, Canterbury Cathedral, Washington National Cathedral, St. James' Cathedral in Toronto, Grace Cathedral in San Francisco, Methuen Memorial Music Hall, St. Paul Cathedral and Heinz Memorial Chapel in Pittsburgh, Adolphus Busch Hall (Harvard), and the Fasor Reformed Church in Budapest, Hungary.
Mitchell Crawford – Sub-Dean and Programs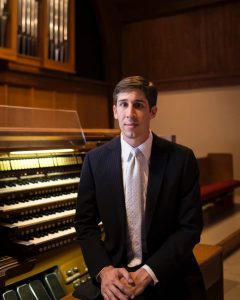 Mitchell Crawford is Minister of Music at Old South Church in Boston. A native of southwest Virginia, he holds degrees from The Juilliard School and Florida State University, where he was awarded a conducting fellowship. As a recitalist, Mitchell has been fortunate to present concerts in many venues along the east coast, including Harvard and Princeton Universities, Alice Tully Hall at Lincoln Center, New York, and numerous churches.
Though his education has primarily been in performance, he is fascinated by the history of music, and has pursued advanced studies in musicology and music theory. He is executor for the musical estate of the late Calvin Hampton, whose music he champions. He served previously on the boards of the Tallahassee, Florida and Fort Worth, Texas chapters of the AGO, where in 2017 he coordinated the region-level RCYO.

Daryl Bichel, Treasurer
Daryl Bichel received the BA degree in music from Augustana University in Sioux Falls, South Dakota and holds Master of Music degrees from the New England Conservatory in performance of early music and in organ performance. He has served on the Board of Directors for Blue Heron Renaissance Choir, Capella Clausura and the Old West Organ Society.
Throughout his career he has been an active member of the Boston Chapter of the American Guild of Organists, having served on the Executive Committee in many capacities, and currently is treasurer. His sacred music posts have included Lutheran churches, Episcopal parishes, an Episcopal cathedral and an Episcopal monastic community.
Daryl is very interested in singing and the choral art, and sang for many years with the choir of men and boys at The Parish of All Saints – Ashmont in Dorchester. He currently sings for Night Song and with The Seraphim Singers, serving as President of the Board of Directors. He also has an active career as a substitute church musician, which sometimes involves working with choirs.
Daryl is responsible for conceiving Night Song, described several years ago as unique in the entire country by a graduate student surveying compline liturgies. It is partially inspired by compline at St. Mark's Cathedral in Seattle, a tradition that extends beyond 50 years duration. Night Song is a direct reflection of Bichel's affinity for Gregorian chant, Renaissance polyphony, jazz and art. It also employs elements of Anglo-Catholic liturgy, such as chant, incense and icons. Beyond that, it provides an opportunity for him to use his skills as a composer. He has arranged two compline settings and composed four other settings, all used regularly at Night Song. These are all used regularly at Night Song. He also has written hymns and psalm settings for Night Song.
Jay Lane, Secretary
Jay Lane, CMVT-MT, teaches voice in Arlington, Lincoln, Maynard, and Newburyport Massachusetts. He enjoys working with students of all ages, but is particularly interested in improving aging voices and in helping those with vocal disorders.
A professional choral conductor and organist, Jay has released four recordings of 16th century polyphony with his Renaissance choir, Vox Lucens. He has directed numerous musical organizations, including the Wakefield Choral Society, the Yale Bach Society, the Branford Chamber Orchestra, and the Gilbert and Sullivan Societies of Yale and MIT.
An accomplished church musician, Jay has served as organist and choir director at First Baptist Church New Haven CT, the Episcopal Church at Yale, Church of the Good Shepherd in Acton MA, and First Religious Society UU, Newburyport, MA. Presently he is music director at St. Anne's in-the Fields Episcopal Church in Lincoln, MA. Jay has taught music history and theory at Yale University and the University of Massachusetts, and has co-authored an article in the New Grove Dictionary of Music. His teachers include Lin Schuller (voice) Roberta Bitgood and Thomas Murray (organ), and Charles Bruck and David Hagy (conducting)
Claire DeCusati, Election Coordinator
Claire DeCusati has been a member of the Boston Chapter since moving to the area in 2003. Claire has her Certificate in Sacred Music from Westminster Choir College, Princeton NJ. She was involved in the 2014 National Convention as Registrar, Webmaster, and Secretary on the Executive Committee. She has served in several capacities for the Boston Chapter in the past including Auditor, Election Coordinator, Member-at-Large, and Webmaster.
Lynn Vermeer, Registrar
Lynn has a BM in Organ Performance and an MM in Choral Conducting. She has worked at Church of the Advent, St Paul's Choir School and St Brigid in Lexington. She presently is at St Michael's in Bedford and at the School of Theology and Ministry at BC.
Members – at – Large
Class of 2022
Alain Bojarski
Terry Halco
Father David Michael
Class of 2024
Stephan Griffin
Christine Hogan
Cathy Meyer