To "Read More" Please click on the 'V' symbol
---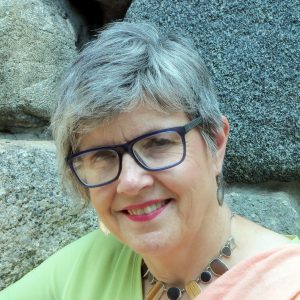 Louise Mundinger, MM – Dean
Louise Mundinger is an organist, conductor and composer living in the Boston area since 1980. As a church musician, recitalist, and teacher she delights in the many and different doings that come with being an organist.
She is the music director for MagnificatBoston, a choir of choristers from throughout the Episcopal Diocese of Massachusetts, specializing in the promotion and singing of Evensong services in the (Episcopal) Diocese of Massachusetts. She attended New England Conservatory and Valparaiso University, with additional study in Freiburg, Germany in 1985-86 during which time she played recitals, studied new music for the organ and learned to conduct a choir in German. She has given organ recitals on both U.S. coasts and numerous places in between. Since 1986, she has been on the music faculty of Milton Academy, a college preparatory secondary boarding school. In 2008, she was awarded the Talbot Baker Award for Teaching by the Academy. At Milton, Louise plays the 30-stop 1971 Casavant organ for chapel services and special events, directs choral groups and musical theater productions, teaches music history and General Music classes and coordinates an international music exchange program. As a composer she has been commissioned by the American Guild of Organists (AGO) for both national and regional gatherings and the American Composers Forum. Among her recent works is The Young Shepherds' Tale, a musical play for choir, congregation and organ. Louise co-headed the New Music Committee for the Boston 2014 AGO National Convention and has planned the WIM (Women In Music) Fest 2016 for the Boston Chapter of the AGO. She presented at the first Musforum conference in Manhattan in June 2015. Louise likes to think of music in this way: "Music creates a connection when listeners listen, singers sing and players play."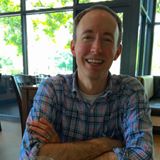 Jeremy Bruns – Subdean and Programs Committee

Jeremy S. Bruns is the newly appointed Assistant Director of Music at St. Paul's Church and Choir School in Harvard Square. He has won prizes in major international competitions, and has been heard regularly on the nationally syndicated radio show Pipe Dreams, broadcasts on BBC Radio, and recordings on the Pro Organo label.
Bruns has performed numerous recitals with engagements including St. Paul's Cathedral and Westminster Abbey in London, Canterbury Cathedral, Washington National Cathedral, St. James' Cathedral in Toronto, Grace Cathedral in San Francisco, Methuen Memorial Music Hall, St. Paul Cathedral and Heinz Memorial Chapel in Pittsburgh, and other venues in the United States and England. Future engagements include the Fasor Reformed Church in Budapest, Hungary.

Daryl Bichel, Treasurer
Daryl Bichel received the BA degree in music from Augustana University in Sioux Falls, South Dakota and holds Master of Music degrees from the New England Conservatory in performance of early music and in organ performance. He has served on the Board of Directors for Blue Heron Renaissance Choir, Capella Clausura and the Old West Organ Society.
Throughout his career he has been an active member of the Boston Chapter of the American Guild of Organists, having served on the Executive Committee in many capacities, and currently is treasurer. His sacred music posts have included Lutheran churches, Episcopal parishes, an Episcopal cathedral and an Episcopal monastic community.
Daryl is very interested in singing and the choral art, and sang for many years with the choir of men and boys at The Parish of All Saints – Ashmont in Dorchester. He currently sings for Night Song and with The Seraphim Singers, serving as President of the Board of Directors. He also has an active career as a substitute church musician, which sometimes involves working with choirs.
Daryl is responsible for conceiving Night Song, described several years ago as unique in the entire country by a graduate student surveying compline liturgies. It is partially inspired by compline at St. Mark's Cathedral in Seattle, a tradition that extends beyond 50 years duration. Night Song is a direct reflection of Bichel's affinity for Gregorian chant, Renaissance polyphony, jazz and art. It also employs elements of Anglo-Catholic liturgy, such as chant, incense and icons. Beyond that, it provides an opportunity for him to use his skills as a composer. He has arranged two compline settings and composed four other settings, all used regularly at Night Song. These are all used regularly at Night Song. He also has written hymns and psalm settings for Night Song.
Jay Lane, Secretary
Jay Lane, CMVT-MT, teaches voice in Arlington, Lincoln, Maynard, and Newburyport Massachusetts. He enjoys working with students of all ages, but is particularly interested in improving aging voices and in helping those with vocal disorders.
A professional choral conductor and organist, Jay has released four recordings of 16th century polyphony with his Renaissance choir, Vox Lucens. He has directed numerous musical organizations, including the Wakefield Choral Society, the Yale Bach Society, the Branford Chamber Orchestra, and the Gilbert and Sullivan Societies of Yale and MIT.
An accomplished church musician, Jay has served as organist and choir director at First Baptist Church New Haven CT, the Episcopal Church at Yale, Church of the Good Shepherd in Acton MA, and First Religious Society UU, Newburyport, MA. Presently he is music director at St. Anne's in-the Fields Episcopal Church in Lincoln, MA. Jay has taught music history and theory at Yale University and the University of Massachusetts, and has co-authored an article in the New Grove Dictionary of Music. His teachers include Lin Schuller (voice) Roberta Bitgood and Thomas Murray (organ), and Charles Bruck and David Hagy (conducting)
Tish Kilgore, Election Coordinator
Dr. Tish Anne Kilgore holds a Doctor of Musical Arts in piano performance from Boston University, with a dissertation on the piano music of Franz Liszt. She has performed numerous piano concerts in the U.S. and Europe, including appearances as concerto soloist with major symphony orchestras.
Since 2012, Dr. Kilgore has served as the Minister of Music at the Church of the Good Shepherd, in Acton, Massachusetts, where she plays the organ for services, directs several choirs for adults and youth, and organizes the First Friday Concert Series.
Dr. Kilgore founded the Center Stage School of Performing Arts in Massachusetts, also serving as its Executive/Artistic Director for eight years. For Center Stage, Tish wrote more than a dozen musical theater pieces for children, including versions of several Tchaikovsky ballets. She has worked in several churches as organist/pianist and choir director, including several years as the Music Director at the First Church Unitarian in Groton, Massachusetts. Dr. Kilgore is the founding President of the American Liszt Society Boston/Northern New England Chapter and active member of the national organization, as well as the British Liszt
Society.
Lynn Vermeer, Registrar
Lynn has a BM in Organ Performance and an MM in Choral Conducting. She has worked at Church of the Advent, St Paul's Choir School and St Michael's in Bedford. She presently is at St Charles, Woburn and at the School of Theology and Ministry at BC.
Rev. Joy Fallon, Chapter Chaplain
On Sunday, January 27, 2013, the members of the Society of King's Chapel voted enthusiastically and unanimously to call Joy K. Fallon to serve as the sixteenth settled Senior Minister since the founding of the church in 1686. As a layperson over the past twenty years, Joy has served in leadership positions in several churches in the Greater Boston area, including five years at Trinity Church Boston (first overseeing the social justice programs and then as Managing Director of the Trinity Boston Foundation), and most recently, as congregational care coordinator at Hancock Lexington UCC.
Prior to attending the Harvard Divinity School, from which she received an M. Div. degree, Joy had an extensive career in public service, serving as Chief Legal Counsel to the Governor, as an Assistant Attorney General, as Executive Assistant United States Attorney, and as Chief of Staff to the Secretary of the Executive Office of Health and Human Services. Joy has also earned an A.B. degree from Harvard-Radcliffe and a law degree from Harvard Law School. Joy and her husband, Robert Fallon, have been married for thirty-two years and are the parents of a college son and a post-college daughter.
Members – at – Large
Class of 2020
Claire DeCusati
Jonathan Ortloff
Joseph Scolastico
Class of 2022
Alain Bojarski
Terry Halco
Mary Jodice
Father David Michael