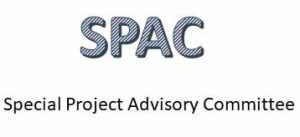 APPLICATION FOR PROJECT FUNDING
SPECIAL PROJECTS ADVISORY COMMITTEE (SPAC)
Updated February 17, 2023
SPECIAL PROJECT GRANTS
The Special Project Advisory Committee (SPAC) is tasked to make recommendations to the Executive Committee regarding the use of income from invested Chapter funds derived from previous convention profits. Special projects are considered to augment the normal Boston Chapter activities and are also available to all AGO members or chapters in the country. An application form to request funding is available here and should be submitted to Heinrich Christensen, Coordinator.
Projects supported are usually in the following areas and are connected with the organ in some way.
Education – Proposals should include the project's purpose, initial audience, co-sponsorship, and the usefulness of the project to other groups. Applicants are encouraged to contact publishers and journal editors to determine feasibility of publication. Funds will not be awarded for purposes of tuition or for research as part of an academic degree.
Concerts – Funds will not be provided for a concert series but a single event within the series is acceptable. Applicants should explain why the event is noteworthy and include information about the anticipated audience, concert location, instrument, performers, publicity plans and co-sponsorship.
New music – Include information about the premiere performance and/or performers, and how the composition will be made available to other musicians for future performance. A copy of the proposed contract with the composer should be included if possible.
Organ building or restoration – Money will not be made available for instruments in or for religious institutions. Grants may be given for assistance in purchasing or restoring instruments in buildings used primarily for secular purposes.
SPAC funds are distributed twice a year.
This year the dates will be as follows
Application Deadline Final decision by Exec Committee
March 15, 2023 April 27, 2023
October 15, 2023 November, 2023