---
*Sponsored Content
---
*Sponsored Content
---
*Sponsored Content



---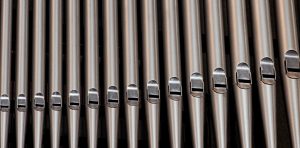 Chapter Programs for the Fall 2021 are now listed on our Programs Page.

Dates for some events have been updated. Please check the Programs Page for the latest information

Tuesday, September 28, 7:30PM — Opening Service with Installation of Officers
Join us at St. Cecilia Parish (18 Belvidere St.) for our opening service for the 2021-2022 program year. We'll install new officers, and music of BAGO composers Carson Cooman, Louise Mundinger, Patricia Van Ness, and Richard Webster will be featured. For those attending, BAGO asks that all be vaccinated, mask, and socially distance when in the space.
---
And please subscribe to our new YouTube Channel by clicking here.
---
*Sponsored Content
Get Back in (Singing) Shape:
A Post-Pandemic Workshop for Choral Singers
with Bonnie Pomfret, soprano and master teacher
Even if your choir had virtual rehearsals, sitting in front of a screen and singing to it are nothing like singing in an acoustical space with other singers! As we begin at last to make music together, it's time to get our voices back in shape with a technical tune-up. In this hands-on workshop, Bonnie will help your choral singers:
—reconnect to their breathing —reclaim their support
—enhance their resonance —energize their singing
Your singers will feel (and you will hear) the difference!
One-hour workshop by appointment: $200, in-person or virtual.
Bonnie Pomfret, soprano, has sung around the U.S. and internationally; her solo CD of songs by American women was received to critical acclaim. She holds the DM in Voice from Indiana University, the MM in Voice from Boston Conservatory. Bonnie is a Certified McClosky Vocal Technician and Master Teacher and served as a Singing Voice Specialist at Peoria ENT Group and Emory Voice Center (Atlanta). Bonnie has served on the voice faculties of Boston University, Emory University, and Illinois State University, and has presented at the International Congress of Voice Teachers, the Korean Association of Voice Professionals in the Arts, the Voice Foundation, the American Speech and Hearing Association, and at numerous regional conferences.
bonniepomfret@verizon.net (781) 850-5616
---
2020 – 2022 Officers and Executive Committee
Our Chapter has elected the following people as Officers of our Chapter:
Dean: Jeremy Bruns
Sub-Dean: Mitchell Crawford
Treasurer: Daryl Bichel
Secretary: Jay Lane
Registrar: Jeffrey Mills
Election Coordinator: Claire DeCusati
Members at Large- Class of 2024
Christine Hogan
Cathy Meyer
Jonathan Wessler
Our continuing Members at Large – Class of 2020 are:
Alain Bojarski
Terry Halco
Father David Michael
Please congratulate these leaders of our Chapter!
---
Deans of Our Chapter

The Massachusetts Chapter was founded in 1905. Our first Dean was George Albert Burdett (pictured here). Our website now has photos and biographies of all of our past Deans. You may view that resource by clicking here.
If you have any additions or remembrances of past Deans to add to our page, please contact us.
The History of the American Guild of Organists in Massachusetts by H. Winthrop Martin is being digitized. This resource includes Deans' biographies from 1905 through 1954, along with programs and recitals held during those years. The full history of those years is available now by clicking here
---
*Sponsored Content: The Boston Chapter of the American Guild of Organists accepts a limited amount of advertising in order to provide financial support for the chapter. Acceptance and publishing of the advertising does not constitute an endorsement or recommendation of the advertiser by the chapter. Contact the webmaster for information on placing advertising, which is subject to approval of the Executive Committee of the Chapter, in its sole discretion.