AGO OrganFest 2020
The American Guild of Organists is thrilled to announce the first online OrganFest, which will take place July 20-24. Each evening's broadcast will premiere a new work which had been commissioned for the 2020 National Convention in Atlanta, accompanied by interviews with the composers.
Featured performers will be Jens Korndörfer, Amanda Mole, Alan Morrison, Thomas Ospital, and Catherine Rodland. Additional recorded performances by recent international organ competition winners will be presented, and short presentations will share exciting news and updates from the AGO.
The daily YouTube premiere (8pm Eastern) and accompanying Festival website will be available at no charge.
OrganFest 2020 promises to be an exciting way to showcase our beloved instrument and the great work of the AGO. Please share this information widely with your music-loving friends.
While we are saddened by the cancellation of many musical events this spring and summer, including our National Convention in Atlanta, we look forward to celebrating the future of organ music together online next month.
---
Our Online Calendar has been updated for Streaming events!
As all of our in-person events have either been cancelled or changed into "virtual" or online-only events, our calendar has been updated with new features to keep our membership and beyond up-to-date in this new normal. Celebrating more than 10 years, the Northeast AGO online calendar "Musi-Cal" (Music Calendar) has recently been updated to note if an event is Livestreamed and list the Livestream URL.
There are many features in the calendar database, both for concert enthusiast attendees as well as for musicians and venues. Musi-Cal is tailored for musicians and especially organ/choral concerts.
Here's a reminder on how to use the tool, and you'll find links here to make this happen.
---
Deans of our Chapter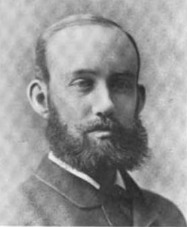 The Massachusetts Chapter was founded in 1905. Our first Dean was George Albert Burdett (pictured here). Our website now has photos of all of our past Deans, and biographies are now in progress. You may view that resource by clicking here.
If you have any additions or remembrances of past Deans to add to our page, please contact us.
The History of the American Guild of Organists in Massachusetts by H. Winthrop Martin is being digitized. This resource includes Deans' biographies from 1905 through 1954, along with programs and recitals held during those years. Years 1905 – 1933 are now available online by clicking here. More content will be added periodically.
---
Buy Your Music from the Boston AGO Organ Library !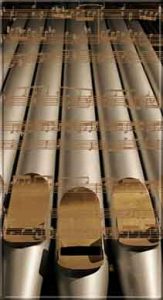 The AGO Organ Library, housed in the School of Theology at Boston University, has lots of used organ music for sale at relatively inexpensive prices. At the moment our supply is large, and we are offering discounts on Bach Scores, especially if you are a student. The Library is physically open only on Sunday afternoons, but it's much easier (for you and for us) if you shop online anyway, so visit our website and click on "Music Sales" in the menu along the right side of the picture. There are various categories to look in (individual composers; collections; method books; books about organ music.) Then send us an email with your order (don't try to call on the phone); We'll email you back with the total and the shipping cost. We're not fast (our staff is very tiny, often only 1 person) but we are cheap, very knowledgeable about the repertoire, and only charge necessary shipping costs. Our email is orglib@bu.edu.
Happy music hunting,
Carl Klein, DMA
AGO Organ Library Administrator
www.organlibrary.org – orglib@bu.edu