Dean Louise Mundinger delivers a message from the Executive Committee of the Boston Chapter to our Members at this difficult time.
---
The memorial service for Richard Hill has been postponed. We will let you know when we have further information about the service date.
---
Elizabeth George, Director of Membership Engagement and Chapter Development at AGO HQ, periodically sends out a newsletter to Chapter Leadership on topics of interest. In this time of social distancing and shelter in place, her newsletter offers information on Resources for Freelance Musicians and how to Stay Connected with Modern Technology. To read more about these topics, click here.
---
AGO National Convention 2020
Atlanta, Georgia
July 6 – 10
---
Special Project Advisory Committee Awards Announced – Fall 2019
The Special Projects Advisory Committee has granted three awards during the Fall of 2019, for a total disbursement of $2500.
Anthony Thurman, Music Director and Organist at the First Presbyterian Church in Germantown, PA was awarded a $1200 grant for a project celebrating the 100th year anniversary of the largest church organ in the area. This included real time streaming of two concerts, a January Martin Luther King Day celebration with organ and brass, and a concert by Ken Cowan in April. The Boston Chapter would use the experience and information from Thurman about real time video streaming, to determine if this should be done by the Boston Chapter.
Steve Young was awarded a $1000 grant to continue his scholarly research on the life and career of French organist and composer, Marthe Bracquemond (1898-1973).
Morton Hyams of Needham has been awarded $300 to have students from the Jackson Mann School in Boston travel to First Lutheran Church, Boston, to learn about the organ and hear Mr. Hyams and Jonathan Wessler play. This award is contingent upon Mr. Hyams receiving the proper authorization and contacts to conduct this event.
The deadline for the next SPAC award nominations is March 15, 2020. An application can be obtained here.
---
In 1954, H. Winthrop Martin wrote "A History of the American Guild of Organists in Boston, Massachusetts 1905-1954" in partial fulfillment of the requirement for the Master of Scared Music degree from Union Theological Seminary, New York City. That work is in process of being transcribed and digitized, as the work itself is very fragile.
Years 1905 – 1933 are now available online by clicking here. More content will be added periodically.
Remembering that this is a dissertation, the writing can be pedantic, but the document is very useful and can answer questions you didn't know you had:
What musical selections were played at recitals and concerts in the early years?
When was a church first mentioned?
What issues faced the Founders?
What "famous" organists visited Boston?
Enjoy browsing this valuable resource.
---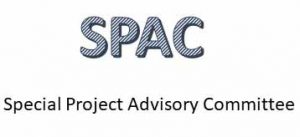 Call for Nominations for Projects Requesting SPAC Funding (Special Project Advisory Council)
SPAC is an endowment to fund special projects in the organ world. Not just chapter members, but anyone could apply for funding derived from the endowment income.
In order to keep the group's non-profit status the projects funded can only be ones that the public would be invited or participate in some way. The money also would not be considered for the building or maintenance of organs in churches. The organ (and choral) projects that could be funded include: 1) public concerts, 2) radio broadcasts, 3) research projects 4) publications, 5) music commissions, 6) educational projects, 7) recordings, and 8) scholarships. In arriving at their recommendations SPAC often takes into account additional money raised by the applicant from other sources.
Project requests are due March 15, 2020. For more information on the application process, click here
---
Buy Your Music from the Boston AGO Organ Library !
The AGO Organ Library, housed in the School of Theology at Boston University, has lots of used organ music for sale at relatively inexpensive prices. At the moment our supply is large, and we are offering discounts on Bach Scores, especially if you are a student. The Library is physically open only on Sunday afternoons, but it's much easier (for you and for us) if you shop online anyway, so visit our website and click on "Music Sales" in the menu along the right side of the picture. There are various categories to look in (individual composers; collections; method books; books about organ music.) Then send us an email with your order (don't try to call on the phone); We'll email you back with the total and the shipping cost. We're not fast (our staff is very tiny, often only 1 person) but we are cheap, very knowledgeable about the repertoire, and only charge necessary shipping costs. Our email is orglib@bu.edu.
Happy music hunting,
Carl Klein, DMA
AGO Organ Library Administrator
www.organlibrary.org – orglib@bu.edu
---
* Sponsored Content: the advertising is not an endorsement by the Boston Chapter of the American Guild of Organists of the event or the performers, and the Boston Chapter disclaims any responsibility whatsoever for the content of the advertising or of the event itself.