We are saddened to learn of the passing of Edith Ho, who served as Organist and Choirmaster at Church of the Advent from 1997 to 2007. To read about her, please click here.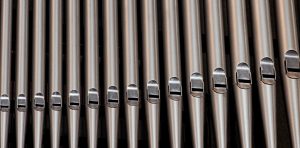 Chapter Programs for the Spring are now listed on our Programs Page.
Events include:
A Virtual Bach Orgelbüchlein recital by Chapter members. Click here for information
For more information please visit our Programs Page
---
And please subscribe to our new YouTube Channel by clicking here.
---
2020 – 2022 Officers and Executive Committee
Our Chapter has elected the following people as Officers of our Chapter:
Dean: Jeremy Bruns
Sub-Dean: Mitchell Crawford
Treasurer: Daryl Bichel
Secretary: Jay Lane
Registrar: Lynn Vermeer
Election Coordinator: Claire DeCusati
Members at Large- Class of 2024
Christine Hogan
Cathy Meyer
Jonathan Wessler

Our continuing Members at Large – Class of 2020 are:
Alain Bojarski
Terry Halco
Father David Michael
Please congratulate these leaders of our Chapter!
---
Our Online Calendar has been updated for Streaming events!

As all of our in-person events have either been cancelled or changed into "virtual" or online-only events, our calendar has been updated with new features to keep our membership and beyond up-to-date in this new normal. Celebrating more than 10 years, the Northeast AGO online calendar "Musi-Cal" (Music Calendar) has recently been updated to note if an event is Livestreamed and list the Livestream URL.
There are many features in the calendar database, both for concert enthusiast attendees as well as for musicians and venues. Musi-Cal is tailored for musicians and especially organ/choral concerts.
Here's a reminder on how to use the tool, and you'll find links here to make this happen.
---
Deans of our Chapter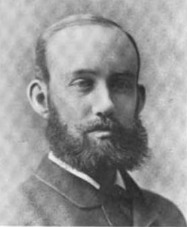 The Massachusetts Chapter was founded in 1905. Our first Dean was George Albert Burdett (pictured here). Our website now has photos and biogrpahies of all of our past Deans. You may view that resource by clicking here.
If you have any additions or remembrances of past Deans to add to our page, please contact us.
The History of the American Guild of Organists in Massachusetts by H. Winthrop Martin is being digitized. This resource includes Deans' biographies from 1905 through 1954, along with programs and recitals held during those years. The full history of those years is available now by clicking here
---
Buy Your Music from the Boston AGO Organ Library !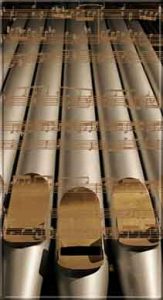 The AGO Organ Library, housed in the School of Theology at Boston University, has lots of used organ music for sale at relatively inexpensive prices. At the moment our supply is large, and we are offering discounts on Bach Scores, especially if you are a student. The Library is physically open only on Sunday afternoons, but it's much easier (for you and for us) if you shop online anyway, so visit our website and click on "Music Sales" in the menu along the right side of the picture. There are various categories to look in (individual composers; collections; method books; books about organ music.) Then send us an email with your order (don't try to call on the phone); We'll email you back with the total and the shipping cost. We're not fast (our staff is very tiny, often only 1 person) but we are cheap, very knowledgeable about the repertoire, and only charge necessary shipping costs. Our email is orglib@bu.edu.
Happy music hunting,
Carl Klein, DMA
AGO Organ Library Administrator
www.organlibrary.org – orglib@bu.edu