---
Boston Bach Birthday 334 at First Lutheran Church
299 Berkeley Street
Boston, MA 02116-2001
(617) 536-8851
First Lutheran's eleventh annual celebration of the birthday of the greatest of all Lutheran composers, Johann Sebastian Bach, will be on Saturday, March 23. Beginning at 8am and featuring concerts, organ recitals, and of course the famous German lunch (tickets $15, available at the door or from Eventbrite), the day will end with a Lutheran Vespers service at 5pm. All musical events are free and open to the public, and all may come and go as able.
Traditionally the Boston Bach Birthday has showcased First Lutheran's brilliant Baroque pipe organ, perfect for the music of Bach. For this, the 334th year since Bach's birth, the celebration will feature organists Lorraine Mihaliak (8am), Robert August (11am), Bálint Karosi(1:15pm), and Boston Bach International Organ Competition prizewinner Adriaan Hoek (3:15pm). Karosi's program will additionally feature soprano Audrey Fernandez-Fraser. Additional solo recitals will be presented by Nelli Jabotinsky on Baroque violin (9am) and Aaron Larget-Caplan on guitar (2:15pm), and young violinists Sabrina Lang and Linnea Timko will play a movement from Bach's "Double Concerto" (1:10pm). The prelude to Vespers will feature oboist Michael Ochoa (4:40pm) playing two oboe sonatas by Bach and Telemann.
The annual children's event (10am) will feature renowned silent film accompanist Peter Krasinski playing a program entitled "BACH and the BALLOONATIC!" Along with the Toccata from BWV 564, Krasinski will improvise to a classic Buster Keaton short silent film as well as an animation about Martin Luther and a Davey and Goliath episode. As usual, all will be invited to the balcony to come view the organ up close after the presentation and to try pressing a few keys or pedals if they like.
The Bach Birthday will conclude with Vespers for the Third Sunday in Lent (5pm), featuring Bach's motet Jesu meine Freude, BWV 227and the Magnificat 2i toni by Matthias Weckmann. FLC's own Reverend Ingo Dutzmann will officiate, and the Reverend Benjamin Ball of St. Paul Lutheran Church and School in Hamel, IL will preach on Romans 8, the source of much of the text for Bach's motet. The service will incorporate hymnody and music of the sort that would have been sung at such a service led by Bach at his churches in Leipzig.
For more information about the event, click here
To order tickets for the German luncheon click here
---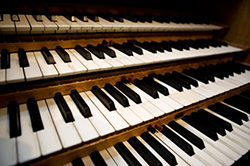 Singers needed on Saturday March 16th, 2019, 1:30 PM to 4PM for the Quimby Competition – Boston University, 735 Commonwealth Ave, Boston. We need people to come and sing hymns as the competitors play
The AGO Regional Competitions for Young Organists (Quimby Competition) are held in odd-numbered years, in two separate stages. An initial competition (2019) is held at the local level by an AGO chapter. Each chapter winner will advance to a regional competition, where a regional winner will be awarded. The competition cycle culminates in 2020 when the 7 regional competition winners – now AGO Rising Stars – perform at the Rising Star recitals at the AGO National Convention in Atlanta, Georgia.
The AGO/Quimby Regional Competitions for Young Organists are made possible by a generous grant from Michael Quimby, President, Quimby Pipe Organs, Inc.
Thanks to BAGO members Jack Russell and David Baker for doing the legwork to get this competition off the ground. There is a lot of organization needed behind the scenes to make this happen.
---
The American Guild of Organists (AGO) has been awarded a $20,000 Art Works grant by the National Endowment for the Arts (NEA) to support educational programs and career development for organists and choral conductors in 2019. The Guild has received regular support from the NEA since 2005 totaling $200,000.
To read more, click here
---
Music available for download
The Boston Chapter commissioned one of our young members, Patrick R. Walker, to share his music with us. His composition, "An Wasserflüssen Babylon" was played during the Opening Service "Boston Evensong" of our 2018-2019 season. Mr. Walker has generously offered this composition for download. To download, please click here
---
Young Organist Initiative Scholarship Recipients Announced

2019-2020 YOI Program Information and Audition Applications have been added to this website. For more information, please click here
Six scholarship recipients have been announced for the 2018-2019 study year. To read more, click here
---
July 1-4, 2019
www.buffalo2019.org
---
In 1954, H. Winthrop Martin wrote "A History of the American Guild of Organists in Boston, Massachusetts 1905-1954" in partial fulfillment of the requirement for the Master of Scared Music degree from Union Theological Seminary, New York City. That work is in process of being transcribed and digitized, as the work itself is very fragile.
Years 1905 – 1933 are now available online by clicking here. More content will be added periodically.
Remembering that this is a dissertation, the writing can be pedantic, but the document is very useful and can answer questions you didn't know you had:
What musical selections were played at recitals and concerts in the early years?
When was a church first mentioned?
What issues faced the Founders?
What "famous" organists visited Boston?
Enjoy browsing this valuable resource.
---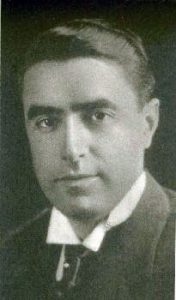 On Tuesday evening, November 20, 1906, The First Public Service of the New England Chapter was held at Emmanuel Church, Boston, with a choir of about fifty men and boys under the direction of Arthur S. Hyde, organist and choirmaster. It was reported that a congregation of 1,200 people filled the church and evidences of interest were manifest among those present.
From: "A History of the American Guild of Organists in Boston 1905-1954" by H. Winthrop Martin
To see the program for the concert, click here
---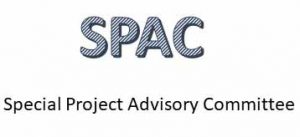 Call for Nominations for Projects Requesting SPAC Funding (Special Project Advisory Council)
SPAC is an endowment to fund special projects in the organ world. Not just chapter members, but anyone could apply for funding derived from the endowment income.
In order to keep the group's non-profit status the projects funded can only be ones that the public would be invited or participate in some way. The money also would not be considered for the building or maintenance of organs in churches. The organ (and choral) projects that could be funded include: 1) public concerts, 2) radio broadcasts, 3) research projects 4) publications, 5) music commissions, 6) educational projects, 7) recordings, and 8) scholarships. In arriving at their recommendations SPAC often takes into account additional money raised by the applicant from other sources.
Project requests are due March 15, 2019. For more information on the application process, click here
---
Buy Your Music from the Boston AGO Organ Library !
The AGO Organ Library, housed in the School of Theology at Boston University, has lots of used organ music for sale at relatively inexpensive prices. At the moment our supply is large, and we are offering discounts on Bach Scores, especially if you are a student. The Library is physically open only on Sunday afternoons, but it's much easier (for you and for us) if you shop online anyway, so visit our website and click on "Music Sales" in the menu along the right side of the picture. There are various categories to look in (individual composers; collections; method books; books about organ music.) Then send us an email with your order (don't try to call on the phone); We'll email you back with the total and the shipping cost. We're not fast (our staff is very tiny, often only 1 person) but we are cheap, very knowledgeable about the repertoire, and only charge necessary shipping costs. Our email is orglib@bu.edu.
Happy music hunting,
Carl Klein, DMA
AGO Organ Library Administrator
www.organlibrary.org – orglib@bu.edu