In Memoriam

The longtime President of the Methuen Memorial Music Hall, Edward Sampson, passed away on January 2, following a complicated illness of several years. It would be nigh impossible to describe how committed Ed was to the continuance and support of the Music Hall and Great Organ. He had a lifelong passion for classical organ music and organs. He served as President of the Board of Trustees of the Methuen Memorial Music Hall, home of the world-famous "Great Organ," for over 40 years.
To view the obituary, click here
---
Organ Recital
ARVID GAST (Lübeck Conservatory – St. Jakobi Church in Lübeck)
To view the program, click here
Friday, January 31, 2020 7:00 PM
The Church of the Advent
30 Brimmer Street Boston
A Reception will follow in Moseley Hall.
Born in 1962 in Bremen, Arvid Gast studied Organ Performance and Church Music under Prof. Ulrich Bremsteller at the Hochschule fur Musik und Theater in Hannover, Germany. From 1990-1993 he held the position of organist and choirmaster at St. Nikolai church in Flensburg.
Appointed Professor of Organ Performance at the Hochschule fur Musik und Theater "Felix Mendelssohn Bartholdy" and University Organist in Leipzig in 1993, he remained until 2004 when he accepted the post of Director of the Church Music Institute at the Musikhochschule in Lubeck. He is simultaneously Titular Organist of the historic Stellwagen organ in St. Jakobi Lubeck.
During his studies, Gast had won numerous international organ competitions, and is an oft invited juror for many distinguished international competitions in Europe. His numerous recordings, concert invitations and interpretation courses at home and abroad attest to his abilities as an eminent recitalist and pedagogue, and is currently a foremost interpreter of German Romantic music.
* This event is donated to BAGO.
---
Worcester Chapter January Jubilee
Saturday January 25th, 2020 8:00 AM – 4:00 PM
First Baptist Church 111 Park Ave. Worcester, MA 01609
Join colleagues for a day of fun and learning! Sessions include: Organ Design, Hymn Playing, Handbells and much more. For a full schedule, click here
---
AGO National Convention 2020
Atlanta, Georgia
July 6 – 10
---
In 1954, H. Winthrop Martin wrote "A History of the American Guild of Organists in Boston, Massachusetts 1905-1954" in partial fulfillment of the requirement for the Master of Scared Music degree from Union Theological Seminary, New York City. That work is in process of being transcribed and digitized, as the work itself is very fragile.
Years 1905 – 1933 are now available online by clicking here. More content will be added periodically.
Remembering that this is a dissertation, the writing can be pedantic, but the document is very useful and can answer questions you didn't know you had:
What musical selections were played at recitals and concerts in the early years?
When was a church first mentioned?
What issues faced the Founders?
What "famous" organists visited Boston?
Enjoy browsing this valuable resource.
---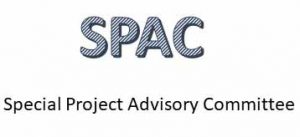 Call for Nominations for Projects Requesting SPAC Funding (Special Project Advisory Council)
SPAC is an endowment to fund special projects in the organ world. Not just chapter members, but anyone could apply for funding derived from the endowment income.
In order to keep the group's non-profit status the projects funded can only be ones that the public would be invited or participate in some way. The money also would not be considered for the building or maintenance of organs in churches. The organ (and choral) projects that could be funded include: 1) public concerts, 2) radio broadcasts, 3) research projects 4) publications, 5) music commissions, 6) educational projects, 7) recordings, and 8) scholarships. In arriving at their recommendations SPAC often takes into account additional money raised by the applicant from other sources.
Project requests are due November 30, 2019. For more information on the application process, click here
---
Buy Your Music from the Boston AGO Organ Library !
The AGO Organ Library, housed in the School of Theology at Boston University, has lots of used organ music for sale at relatively inexpensive prices. At the moment our supply is large, and we are offering discounts on Bach Scores, especially if you are a student. The Library is physically open only on Sunday afternoons, but it's much easier (for you and for us) if you shop online anyway, so visit our website and click on "Music Sales" in the menu along the right side of the picture. There are various categories to look in (individual composers; collections; method books; books about organ music.) Then send us an email with your order (don't try to call on the phone); We'll email you back with the total and the shipping cost. We're not fast (our staff is very tiny, often only 1 person) but we are cheap, very knowledgeable about the repertoire, and only charge necessary shipping costs. Our email is orglib@bu.edu.
Happy music hunting,
Carl Klein, DMA
AGO Organ Library Administrator
www.organlibrary.org – orglib@bu.edu