---
AGO HQ Membership System being replaced. Please read:
"The AGO is upgrading to a state-of-the-art new membership database called Impexium to better our members and chapters. The transition to the new system is scheduled between May 20 and June 10. During this time, AGO members and Chapter leaders will not have access to online membership information and online renewals through ONCARD
Memberships with an expiration date of July 1 or earlier (see TAO magazine label) can be renewed online in ONCARD prior to May 20 or in the new system beginning June 10. Between those dates, membership renewals can only be accepted if paid by check.
We encourage you to renew as early as possible, preferably prior to May 20. During the transition, processing of check payments may take a little longer than usual, We appreciate your patience."
Questions? Contact Molly Davey or Leah Semiken
email: members@agohq.org
---
Young Organist Initiative Organ Recital
Saturday, May 18th at 2:00 PM
The Dover Church
17 Springdale Avenue, Dover, MA,
Saturday, May 18 at 2:00 PM, The Dover Church at 17 Springdale Avenue in Dover, MA, will be hosting a student recital as part of the Boston Chapter of the American Guild of Organist's Young Organist Initiative (YOI). This recital will feature current and former YOI Scholarship Winners as they perform on their CB Fisk Opus 107
We will also be honoring graduating seniors as well. The recital is free and open to the public and there will be a small reception following.
For more information on the YOI Program including the July recital at King's Chapel in Boston and Auditions for our 2019-2020 Scholarships, please click here or contact YOI Chair Christine Hogan at
christine01776@verizon.net
---
Dear members of the Boston chapter of the American Guild of Organists,
Thank you for your kind message. It is moving for us all to hear the support of many Americans and to know that they share our pain following this terrible fire.
The rebuilding effort has already started with the ambitious goal set by President Macron to achieve this within 5 years. Thankfully the Grand Orgue seems to have been mostly preserved, without catastrophic damage, and many of the treasures were saved.
Thank you very much for your support.
Best regards,
Amandine Lebas
Deputy Consul
Consulate General of France in Boston
31 Saint James Avenue, Suite 750, BOSTON MA 02116
https://boston.consulfrance.org/-English-
---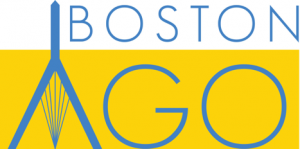 American Guild of Organists
Boston Chapter
Boston, le 16 April 2019
Monsieur Arnaud Mentré
Consul Général de France à Boston
Monsieur Mentré:
Les membres du secteur bostonien du American Guild of Organists expriment leur solidarité au peuple français et leur résolution de soutenir la reconstruction de notre chère Notre Dame. Nous, organistes, avons trouvé inspiration dans le grand orgue de Notre Dame, le Cavaillé-Coll, construit en 1868. Nous sommes dévastés par les dommages de ces trésors.
The members of the Boston Chapter of the American Guild of Organists wish to express their solidarity with the people of France and their firm resolve to support the rebuilding of our beloved Notre Dame de Paris. As organists many of us have drawn inspiration from the Grand Orgue of Notre Dame, the Cavaillé-Coll organ which was first dedicated in 1868. We are devastated by the damage to these treasures.
With sorrow today and hope for the future,
The American Guild of Organists,
Boston Chapter
Louise Mundinger,
Dean
Jeremy Bruns,
Sub dean
---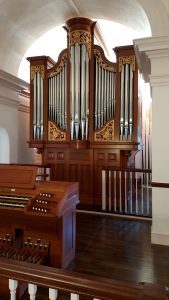 Save the Date! Dinner, Members' Recital, and Annual Meeting
Monday May 13
Trinitarian Congregational Church Concord
54 Walden St, Concord, MA 01742
Join us at 6:00 PM for dinner, a Members' Recital at 7:00 PM and our Annual Meeting at 8:00 PM
In 2016, this church installed their new Noack Organ Op. 159, to much acclaim. This is an excellent chance to hear and play this organ.
Further information will be coming to you regarding the cost and sign-ups for dinner.
If you wish to participate in the Members' Recital, please contact our Sub-Dean, Jeremy Bruns jsbruns426@me.com
---
Music available for download
The Boston Chapter commissioned one of our young members, Patrick R. Walker, to share his music with us. His composition, "An Wasserflüssen Babylon" was played during the Opening Service "Boston Evensong" of our 2018-2019 season. Mr. Walker has generously offered this composition for download. To download, please click here
---
Young Organist Initiative Scholarship Recipients Announced

2019-2020 YOI Program Information and Audition Applications have been added to this website. For more information, please click here
Six scholarship recipients have been announced for the 2018-2019 study year. To read more, click here
---
July 1-4, 2019
www.buffalo2019.org
---
In 1954, H. Winthrop Martin wrote "A History of the American Guild of Organists in Boston, Massachusetts 1905-1954" in partial fulfillment of the requirement for the Master of Scared Music degree from Union Theological Seminary, New York City. That work is in process of being transcribed and digitized, as the work itself is very fragile.
Years 1905 – 1933 are now available online by clicking here. More content will be added periodically.
Remembering that this is a dissertation, the writing can be pedantic, but the document is very useful and can answer questions you didn't know you had:
What musical selections were played at recitals and concerts in the early years?
When was a church first mentioned?
What issues faced the Founders?
What "famous" organists visited Boston?
Enjoy browsing this valuable resource.
---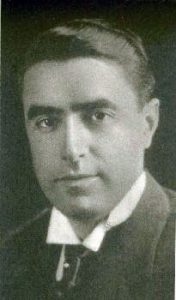 On Tuesday evening, November 20, 1906, The First Public Service of the New England Chapter was held at Emmanuel Church, Boston, with a choir of about fifty men and boys under the direction of Arthur S. Hyde, organist and choirmaster. It was reported that a congregation of 1,200 people filled the church and evidences of interest were manifest among those present.
From: "A History of the American Guild of Organists in Boston 1905-1954" by H. Winthrop Martin
To see the program for the concert, click here
---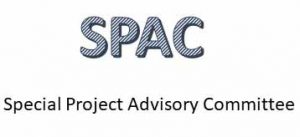 Call for Nominations for Projects Requesting SPAC Funding (Special Project Advisory Council)
SPAC is an endowment to fund special projects in the organ world. Not just chapter members, but anyone could apply for funding derived from the endowment income.
In order to keep the group's non-profit status the projects funded can only be ones that the public would be invited or participate in some way. The money also would not be considered for the building or maintenance of organs in churches. The organ (and choral) projects that could be funded include: 1) public concerts, 2) radio broadcasts, 3) research projects 4) publications, 5) music commissions, 6) educational projects, 7) recordings, and 8) scholarships. In arriving at their recommendations SPAC often takes into account additional money raised by the applicant from other sources.
Project requests are due March 15, 2019. For more information on the application process, click here
---
Buy Your Music from the Boston AGO Organ Library !
The AGO Organ Library, housed in the School of Theology at Boston University, has lots of used organ music for sale at relatively inexpensive prices. At the moment our supply is large, and we are offering discounts on Bach Scores, especially if you are a student. The Library is physically open only on Sunday afternoons, but it's much easier (for you and for us) if you shop online anyway, so visit our website and click on "Music Sales" in the menu along the right side of the picture. There are various categories to look in (individual composers; collections; method books; books about organ music.) Then send us an email with your order (don't try to call on the phone); We'll email you back with the total and the shipping cost. We're not fast (our staff is very tiny, often only 1 person) but we are cheap, very knowledgeable about the repertoire, and only charge necessary shipping costs. Our email is orglib@bu.edu.
Happy music hunting,
Carl Klein, DMA
AGO Organ Library Administrator
www.organlibrary.org – orglib@bu.edu