---
July 1-4, 2019
www.buffalo2019.org
---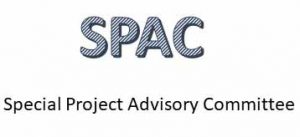 Call for Nominations for Projects Requesting SPAC Funding (Special Project Advisory Council)
SPAC is an endowment to fund special projects in the organ world. Not just chapter members, but anyone could apply for funding derived from the endowment income.
In order to keep the group's non-profit status the projects funded can only be ones that the public would be invited or participate in some way. The money also would not be considered for the building or maintenance of organs in churches. The organ (and choral) projects that could be funded include: 1) public concerts, 2) radio broadcasts, 3) research projects 4) publications, 5) music commissions, 6) educational projects, 7) recordings, and 8) scholarships. In arriving at their recommendations SPAC often takes into account additional money raised by the applicant from other sources.
Project requests are due November 1, 2018. For more information on the application process, click here
---
Young Organist Initiative Scholarship Recipients Announced
Six scholarship recipients have been announced for the 2018-2019 study year. To read more, click here
---
Buy Your Music from the Boston AGO Organ Library !
The AGO Organ Library, housed in the School of Theology at Boston University, has lots of used organ music for sale at relatively inexpensive prices. At the moment our supply is large, and we are offering discounts on Bach Scores, especially if you are a student. The Library is physically open only on Sunday afternoons, but it's much easier (for you and for us) if you shop online anyway, so visit our website and click on "Music Sales" in the menu along the right side of the picture. There are various categories to look in (individual composers; collections; method books; books about organ music.) Then send us an email with your order (don't try to call on the phone); We'll email you back with the total and the shipping cost. We're not fast (our staff is very tiny, often only 1 person) but we are cheap, very knowledgeable about the repertoire, and only charge necessary shipping costs. Our email is orglib@bu.edu.
Happy music hunting,
Carl Klein, DMA
AGO Organ Library Administrator
www.organlibrary.org – orglib@bu.edu